Symposium Awards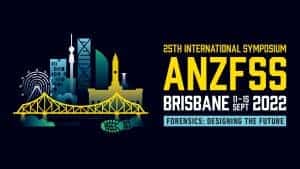 Open to General, Life and Student Members to attend the Symposium. The 25th Symposium will be held in 2022, 11-15 September 2022, at the Hilton in Brisbane. Please visit the website to register your interest and for updates on nominations for the symposium awards. Please contact each branch or executive@anzfss.org for more information
The ANZFSS Symposium Awards are NOW OPEN.
The ANZFSS Executive are pleased to announce that applications for ANZFSS Symposium Awards are now open and will close at 5pm (in your respective time zone) on Friday the 4th of March.
These awards are open to current General, Student, Professional and Life members, and typically provide for registration at the forthcoming Symposium, to be held in Brisbane from the 11th of September this year. The same application will be used to assess applicants for Executive and Branch ANZFSS Symposium Awards.
The application form is HERE. Please forward your completed form to the Secretary at anzfss_executive@outlook.com.
The application form is a word document so you can save typed data, however please do not modify the form. If you are submitting more than one abstract, please provide the information required at question 6 on a separate page, and scan to return along with your completed form. Once you have completed your form please save as a PDF and forward as per the instructions on the form.
A reminder that abstract submissions for the Brisbane Symposium close on Monday the 28th of February. See www.anzfss2022.com for details on how to submit.