The Bryan Found Memorial Symposium Award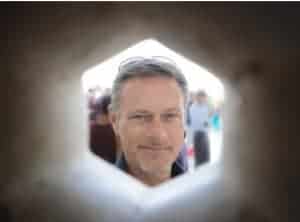 Dr Bryan Found was a true champion of forensic science, incredibly passionate for improvement and development. As an internationally respected caseworker, researcher, and the inaugural Chief Forensic Scientist of VIC Police, across a 29-year career, he instigated significant progress in many areas of document examination, pattern evidence and education. His impact in bringing cognitive issues to the fore will be felt for years to come, and his influence on document examination globally has been phenomenal. Bryan was a long-standing member of the VIC Branch, former President, and the Chair of the Organising Committee for the 2008 Melbourne Symposium – arguably the first of the new breed of successful symposia. He was also responsible for the infamous cask wine, now an ANZFSS tradition. He was accepted as a Life Member of the Society just weeks before his sudden death at home on 23 October 2016.
In memory of Bryan, the Found family has established a Memorial Scholarship in his name that is awarded to a graduate or post-graduate student to attend the Symposium. The award is open to full-time students in a graduate or postgraduate course in a topic related to forensic science. Please contact the vicbranch@anzfss.org or executive@anzfss.org for more information.
Applications for the Bryan Found Memorial Symposium Award are now OPEN, applications close 30th April 2023. The application form can be found here.