Virtual Event
The North Mackay Explosion – Sgt Darren Smith
18/08/2022 @ 6:00 pm

-

7:00 pm

AEST

Virtual Event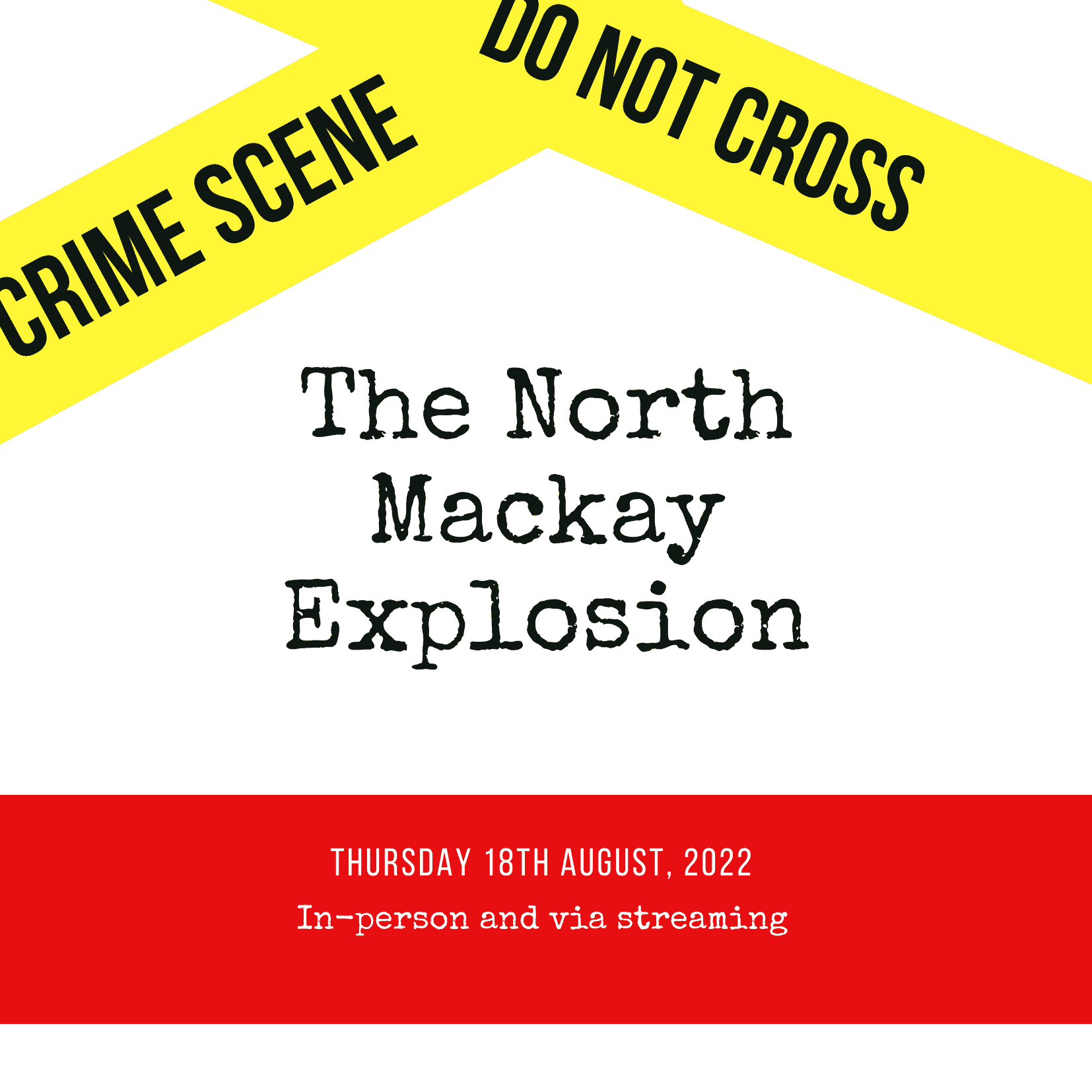 An explosion occurs in the early morning hours in 2019 on a busy street in North Mackay. Shortly thereafter, an unidentified deceased male is located nearby. Initially treated as a potential bomb scene, it would take a multi-agency approach working together to determine the cause and origin of the explosion. Our next presentation will be by Sgt Darren Smith – Officer in Charge of the Gold Coast Scientific Section and Bomb Scene Examination Manager for Queensland. 
Darren has been a police officer for 28 years and has been working in Forensics for 23 years. Darren's professional qualifications as a Chemist and a Teacher has enabled him to impart his passion for fire science towards the training and development of Scientific and Scenes of Crime officers in the field. With over 300 fire scenes and thousands of examinations to his name, Darren is one of the most experienced Scientific officers in the state.
Thursday 18th August 2022 at 6 pm
We are offering both an in-person attendance and online streaming attendance option for this presentation.
For in-person attendance: QPS Headquarters, 200 Roma Street, Brisbane. Please register for attendance at: https://members.anzfss.org/booking.php?id=232.  Please kindly note: In line with current health recommendations, we are strongly encouraging all in-person attendees to always wear a mask before, during and after the presentation. We appreciate your understanding. We will appropriately space out chairs for the safety of all attendees. 
For online streaming attendance (via Teams): Available only for QPS, Qld health and other government department email addresses. We apologise if this causes any inconvenience. This is a security feature within QPS where this presentation is being streamed from and is beyond our control. Qualifying streaming attendees can register at https://members.anzfss.org/booking.php?id=233. Please kindly register by Midday 18th August. A link to the streaming event will be emailed to you that day.
Please do not hesitate to contact us if you have any questions.
Related Events