Ballistics – Hollywood vs. Science
22/07/2022 @ 6:00 pm

-

10:00 pm

AEST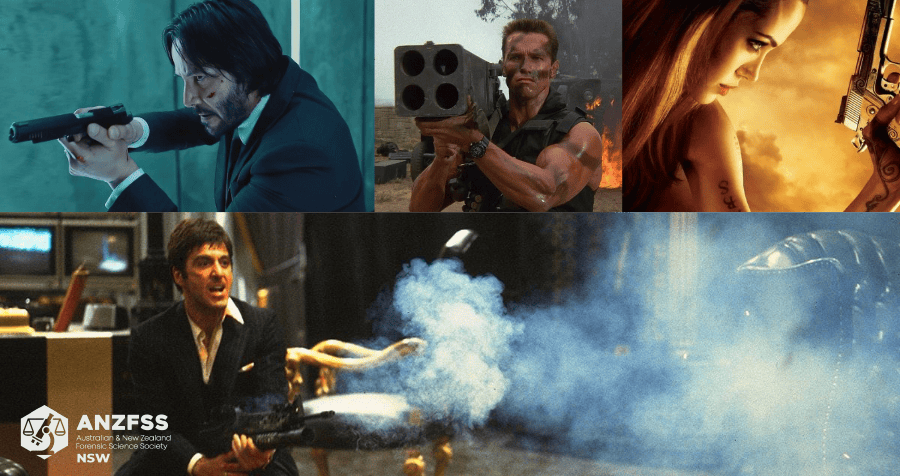 Forensic firearms examiners may be the dark horses of forensics – often last to the scene, they have a poke around, point at holes, look for shiny metal stuff, take some photos, ask crime scene for their measurements and then go grab a coffee. Even Forensic Ballistics, the common name for the discipline, is somewhat of a misnomer. It's also one of the few forensic disciplines in which members of the public have been exposed to and will confidently display their 'ballistics' knowledge. This can be due to people who shoot recreationally or have 'shot Grandpa's gun once…'. Whilst not many people undertake document examination or fingerprint comparisons in their spare time, a lot of people have opinions about guns based on these experiences and stories from the media.
In reality, it is a discipline that requires the practitioners to dabble in physics, chemistry, metallurgy and biology, whilst having a solid understanding of a broad range of topics; from the constant stream of new ammunition and firearms on the market and their historical cousins, to manufacturing processes, microscopy, toolmarks, serial number restorations, wound and 'pure' ballistics, technology advances and of course presenting evidence in court…
Joel Waszczuk and Matthew Bolton will introduce you to the forensic firearms discipline and will then look at some well- known clips from Hollywood to discuss some of the 'science' behind these movie scenes. They hope you have an entertaining and informative evening of things that go 'pew pew'.
Where: Sydney Police Centre, 151-241 Goulburn St Surry Hills
When: 6pm Friday 22nd July 2022, 7pm presentation commences
Cost: $10 members, $20 members.
Tickets: Registration is essential for admittance, tickets available here: https://members.anzfss.org/booking.php?id=224
(cut and paste the link into your browser if unable to directly click through)