Qld Branch Presentation – Snr Sgt Ritchie Callaghan AFTER, case studies and The Disaster Victim Identification (DVI) process
21/07/2022 @ 6:00 pm
AEST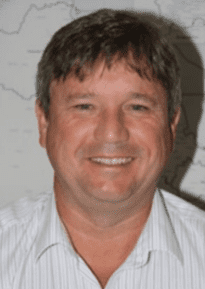 Our next exciting presentation is from Snr Sgt Callaghan, with this  presentation initially planned for March 2020. Snr Sgt Callaghan has worked as a Scenes of Crime Officer for 25 years. Between 2003 -2004 he was the Lead  Forensic Investigator in the Singh Children Homicides at Bridgeman Downs and assisted in the conviction of  Massimo Sica in 2012. In 2015 he took over the State DVI Coordination role. Within this role he has written and assisted in the facilitation of the National DVI ADVIC funded training courses for the last five years, including Phase Coordinators, Commander level, and two Body Farm Practitioner courses.
Snr Sgt Callaghan will talk about the DVI process in Australia and internationally and will discuss collaboration and  training with the AFP at the Body Farm, AFTER (Australian Facility for Taphonomic Experimental Research). He will talk about some of the larger incidents as case studies and the formulation of the Human Remains Retrieval Teams.
When: Thursday 21st July, 2022 at 6pm
Where: QPS Headquarters, 200 Roma Street, Brisbane
Please register at https://members.anzfss.org/booking.php?id=219
The presentation will be live streamed via teams to members with a Qld Police or Qld Health email domain address (police.qld.gov.au or health.qld.gov.au). For qualifying members, please register at https://members.anzfss.org/booking.php?id=225  by Wednesday 20th July at 5 pm AEST. Registered members will be sent a link to the meeting the morning of the presentation. Please note: ANY RECORDING OF THIS PRESENTATION IS STRICTLY PROHIBITED.
We look forward to welcoming you!
For attendance in-person at QPS Headquarters: https://members.anzfss.org/booking.php?id=219
For attendance via Teams (live stream) to qualifying members: https://members.anzfss.org/booking.php?id=225
Related Events